Advertisement
Buy Infographics!
Buy and download up to 300 infographics!
Buy infographics
Newsletter
Sign up as a rookie member to receive free guides, kitbags and news from The Performance Room
Tags:
Related Articles
Advertisement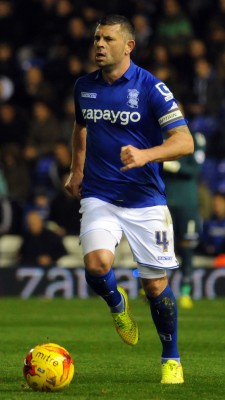 Who are you?
Paul Robinson professional football player for Birmingham City Football Club
My background

I started at Watford Football Club from the age of 9 where I then signed professional forms at 17. I made over 250 apps for the club then moved onto West Bromwich Albion at the age of 24 where again I played over 250 apps in nearly 7 years at the club! I then joined Bolton wanderers on loan for a year and I signed in the January for an undisclosed fee. I played just under 100 apps for the club which included a 10 game loan spell at Leeds Utd. After 3 years at the club I signed for Birmingham City FC on a free and still play with over 100 apps and am club captain on and off the pitch.
I was also involved with England u21 for 6 matches and recently I  have co authored a book called "ROBBO" unsung hero