Advertisement
Free Infographics!
Enter your email to unlock dozens of free infographics!
View infographics
Newsletter
Sign up as a rookie member to receive free guides, kitbags and news from The Performance Room
Tags:
Related Articles
Advertisement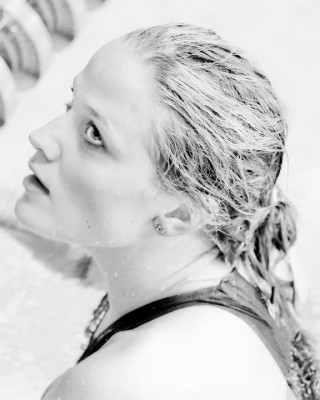 Who are you?
My name is Libby Mitchell, I am 21 years old and I am an international swimmer for Great Britain. I'm in my final year at Swansea University studying Sport Science (BSc), and hoping to study a masters degree in Sport Psychology next year also at Swansea.
How did you get into sport?
My older sister was a competitive swimmer and I always loved to be in the water, so it seemed natural to start swimming. I was eight years old when I started competitive swimming. Originally being from Devon, I started off in a local club in Tiverton training around 10 hours a week. I then moved onto a club based in Taunton Deane around the age of 11, and left when I turned 18 years old. I moved to Swansea for my university studies, and swum at the high performance centre where I still am currently training up to 26 hours a week in the pool and gym.
What have you achieved?
In my swimming career I have swum at an international level, representing Great Britain and England in various different competitions. I have been a finalist at the British Championships for the past three years, and I'm hoping that I can improve on my GB rankings over the next year. Last year I narrowly missed out on qualifying for the Commonwealth Games in the 4x200m freestyle relay. However, this has made me even more determined to achieve my target goals the next upcoming year within swimming, and have fun whilst doing so!
How does psychology influence your performance?
Psychology hugely influences my performance in swimming, and I truly believe that having the correct psychological mindset within sport can determine whether you succeed or fail. Optimal performance isn't just about being the quickest in training, or the strongest in the gym, it is also about whether your mind believes that you can succeed, and as an individual have the positive mental attributes to become a champion. I also feel that mental health in sport is a topic which doesn't receive the attention it requires. Greater awareness is needed for the detrimental outcomes associated with negative mental health in sport and the consequences it can have on athletes to be addressed and reduced.